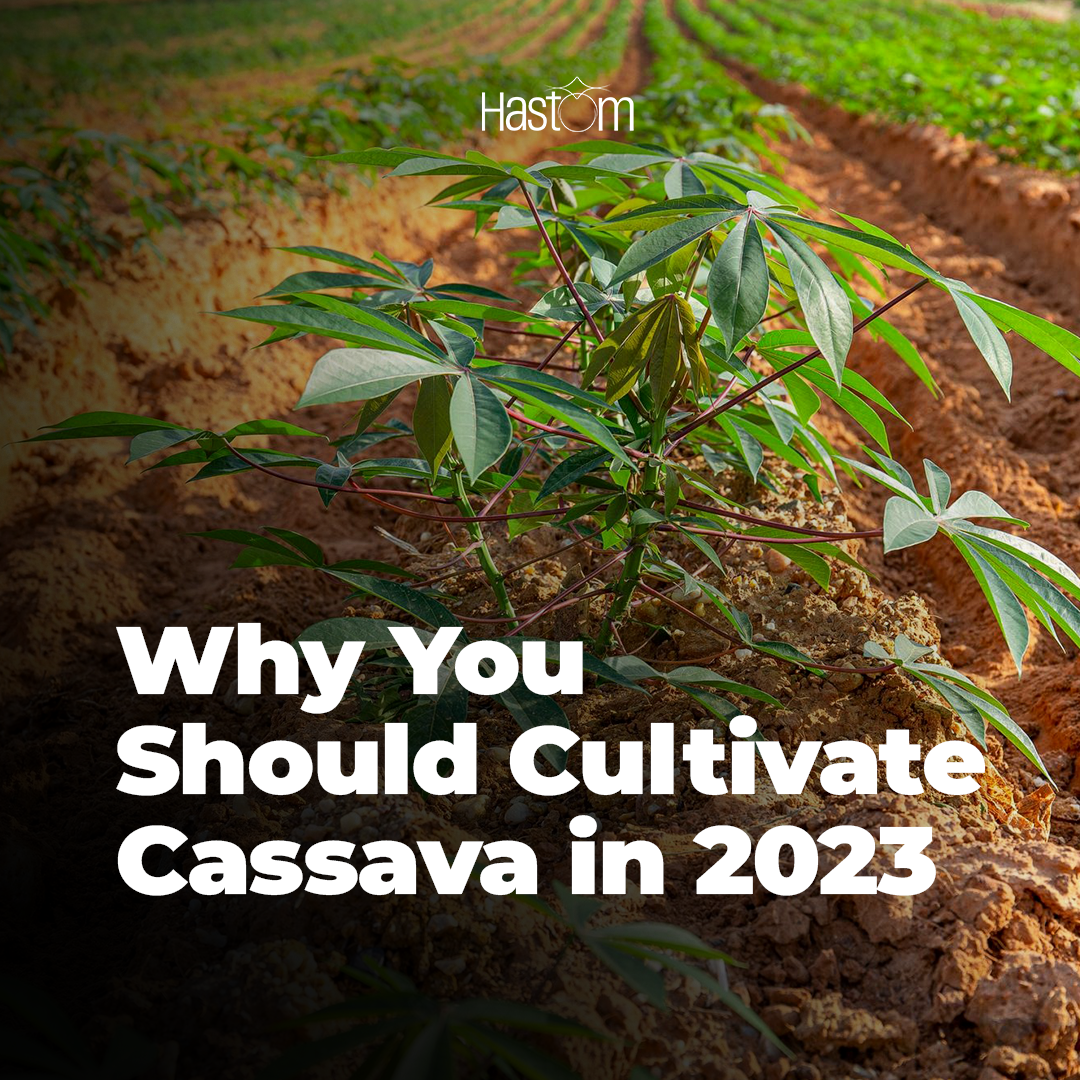 Based on data of almost 3 decades & our company's cassava farming experience of almost a decade, we've been able to observe a trend in the demand and supply of cassava in Nigeria as well as profitability based on different factors.
Cassava farming being a very lucrative business attracts both farmers and non-farmers to profit from annually, however, what seems to happen overtime is an increase in supply that causes a significant drop in price, thereby causing disappointment and discouraging further cultivation, leading to limited supply of cassava for a short period of time & a sharp increase in supply for a longer period of time. This has been the cultivation and market cycle for almost 3 decades.
A lot of individuals – cassava farmers & non-farmers who observed the high price it sold for in 2020 and early 2021— between ₦23,000 and ₦70,000, cultivated this food crop in 2021, but have been met with disappointment this year from their harvest sales as cassava per ton only sold for less than half the price it was sold for between 2020 & 2021 which was between ₦15,000 and ₦30,000.
Due to this disappointment experienced, the number of people who would be interested in cultivating the crop in 2023 would be drastically reduced which shows that 2023 is a great time to cultivate for those who may be looking to take advantage of the supply and demand gap of the crop experienced in 2024.
Looking through the table below, you will notice cassava sold at the highest per ton value in 2016 & 2020 and this same scenario will play out in 2024. The high prices in 2016 encouraged farmers to go into production, however, in the following year, local supply per time outweighed local demand and caused a nose-dive in prices.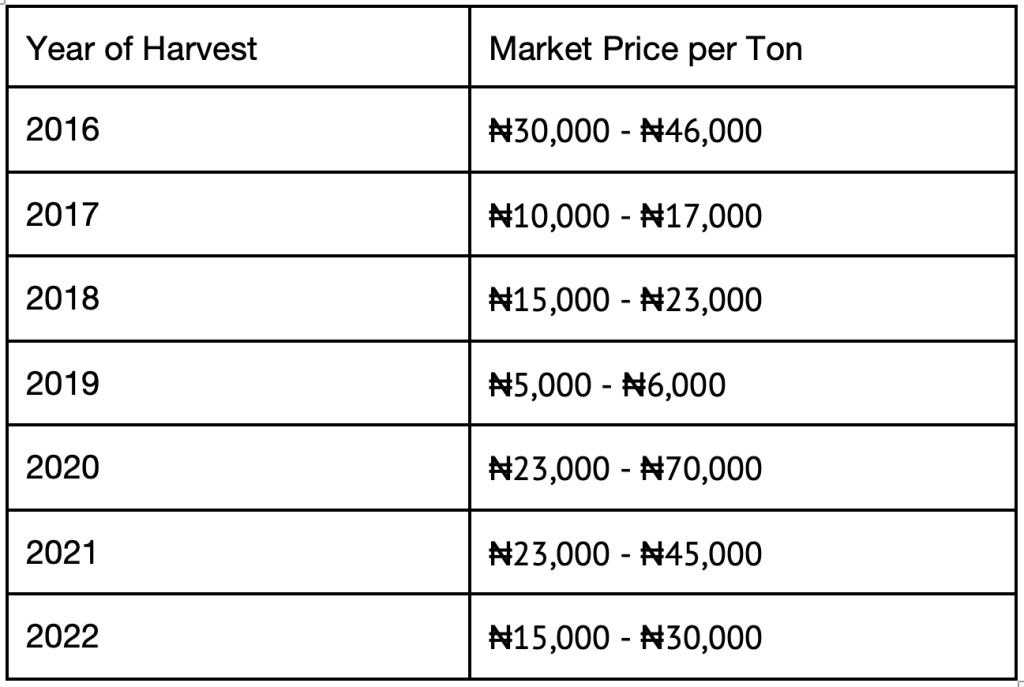 Excessive production was done in 2017 because of the high price it sold for in 2016, which relatively caused a glut in 2018. The glut in 2018 discouraged further cultivation in 2019 and scarcity of cassava in 2020 and hike in prices.
For anyone therefore who takes advantage of the supply-demand gap, a bountiful harvest awaits them in 2023. Due to the seasonality of profit making in cassava farming, it is important to also partner or work with a company who knows her onions when it comes to agriculture. With close to a decade experience, we've been able to study, learn from our mistakes, improve operations and partner with busy individuals to earn from cassava farming.
Looking to take hold of this once in 4 years opportunity?, Our Cassava Farm Lease Plan is just the perfect start for your new year. Send a WhatsApp message to Ifeoluwa to get started today!