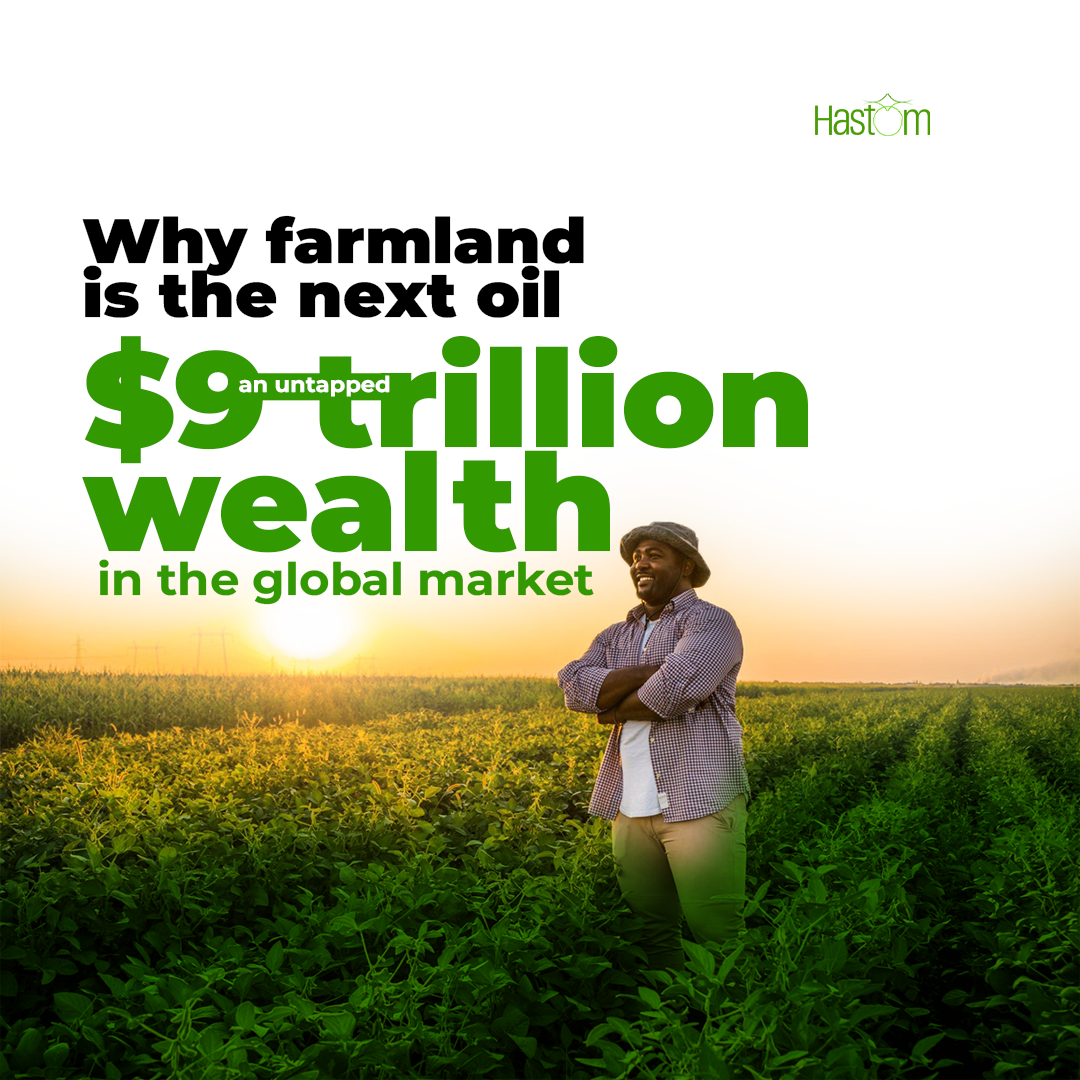 As the global population rises, so would the need for food production. In fact, certain estimates suggest the need to increase food production by as much as 68% by 2050. And just like it is with every human need, there is an opportunity locked within it.
The implication of the growing demand for food is a proliferation of farmland and agribusiness investors in the next few decades. This has as well led to new perceptions of farmland as the next big thing after the similitude of the oil boom.
These perceptions are solidly backed up by the global value of farmland which is an almost $9 trillion market globally with historically high returns and low volatility. Bringing it to the African landscape, speculations about farming becoming the next oil are based on key drivers such as the decline in oil production, innovative technologies as well notable investment push.
Decline in Nigeria's Oil Production
Before Nigeria's discovery of oil and its need to depend on oil to drive growth and development, agriculture played a major role in boosting the economy and the lives of its large rural population.
In August 2022, however, Nigeria's oil output fell to its lowest since 1990 as its crude oil production stood below 1 million barrels per day (bpd). To make matters worse, there is new data to show that neighbouring African countries like Angola and Libya have overtaken Nigeria as Africa's highest crude oil producers.
To resolve this, the country would need to take a deep self-introspection to see that economic diversification is the way out. With abundant resources of over 35 million hectares of arable land, two of Africa's largest rivers and a teeming, youthful workforce, there is no gainsaying that agriculture represents a major foothold for economic growth.
Thankfully, we are beginning to see much more alignment with this direction in recent times. In November 2021, the Federal Government made a case for how agriculture has reduced Nigeria's dependence on the oil sector in generating foreign exchange revenue.
This is evident in significant achievements of Nigeria becoming the largest producer of rice and sorghum in Africa, the second largest producer of millet in Africa and the first in cassava and yam production globally.
Future-Forward Innovation
By making more adoptive and solution-driven research, we can explore other profitable crops in the agricultural value chain. All across Africa, we are already witnessing a major transformation on farmlands.
Both low and large scale farmers are embracing innovative approaches and scientific research, in addition to their traditional knowledge of farming. This has brought about increased productivity, crop diversification, better crop health, and a stronger climate resilience.
In taking farmland to the next level via  innovation, however, there is still so much more to achieve with a range of digital tools. These are tools that make for connectivity across markets and a greater supply chain efficiency, especially when it is backed by national policies.
Billionaires are Interested in Farmland
The current global wave of inflation is at the crux of an increased interest in the farmland investment niche which has been long overlooked by many for years. Farmland is, now more than ever, becoming increasingly attractive to investors of all categories. This is largely due to its stable returns and uniqueness when compared with other asset classes.
More investors are now opting for farmland as a potential hedge against inflation. While many are only just joining the party, certain high profile names have been making stealth moves over the years in the farming sector.
This includes the likes of Bill Gates, the fourth richest person in the world and global tech giant, who has been quietly snatching up over 242,000 acres of farmland across America and the world. His moves have recently earned him the bragging rights of being the top private farmland owner in America.
When global names like Bill Gates have sustained their foray into farmland for years now, it holds a hidden message for the average investor to take more heed to the opportunities that farming presents.
Conclusion
The combined effect of economic diversification, novel technology as well as increased investor interest is just the right mix of ingredients necessary to give farmland its place of prominence amongst other investment options.
If you are looking to capitalize on the opportunity to own farmland, Hastom Nigeria offers you the best place to start. With our current price slash offer, you can own an acre of farmland in Ogbomoso for N250,000 only. But hurry, this offer expires by October 30, 2022.