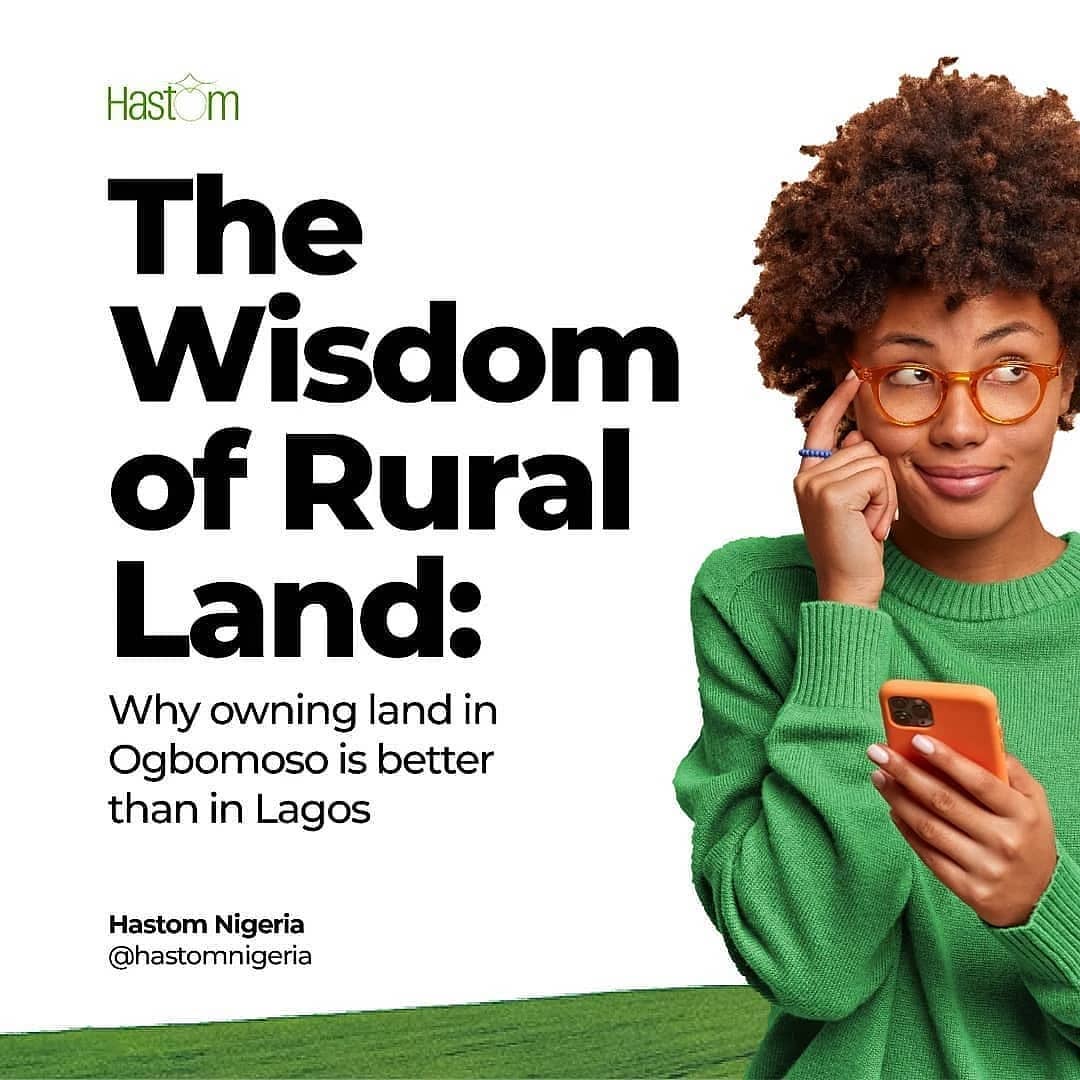 In this article, we will be looking at the wisdom of rural land: why owning land in Ogbomoso is better than land in Lagos
How do you explain tech billionaires like Bill Gates, Jeff Bezos, Ted Turner, Thomas Peterffy and many others being bullish on farmland?
It's safe to say that farmlands of yesterday are the towns and cities of today. With an exploding population in a place like Nigeria, a lot of rural places would become new towns and even cities in 10 to 30 years.
In 25 years we are going to be the 3rd world most populous country. Nigeria will have more people than China currently has. Imagine over a billion people on less than 90 million hectares of land. That's the future you should bet against.
Buying 5 plots of land in Ibeju-Lekki with N50,000,000 however, is not so smart when you can acquire upto 50 – 100 acres (300-600 plots) in Ogbomoso, develop into a farm and earn for years with the same amount.
We are already feeling the shortage of food supply, population explosion is one key cause of this. The people smart enough to see the opportunities in farmland investment will own the most critical factor of food production, and that's a lot of economic leverage. Can you see the opportunities now?
Farmlands are ridiculously cheap, next to nothing now, in South Western Nigeria, If you haven't been considering rural lands, you should today.