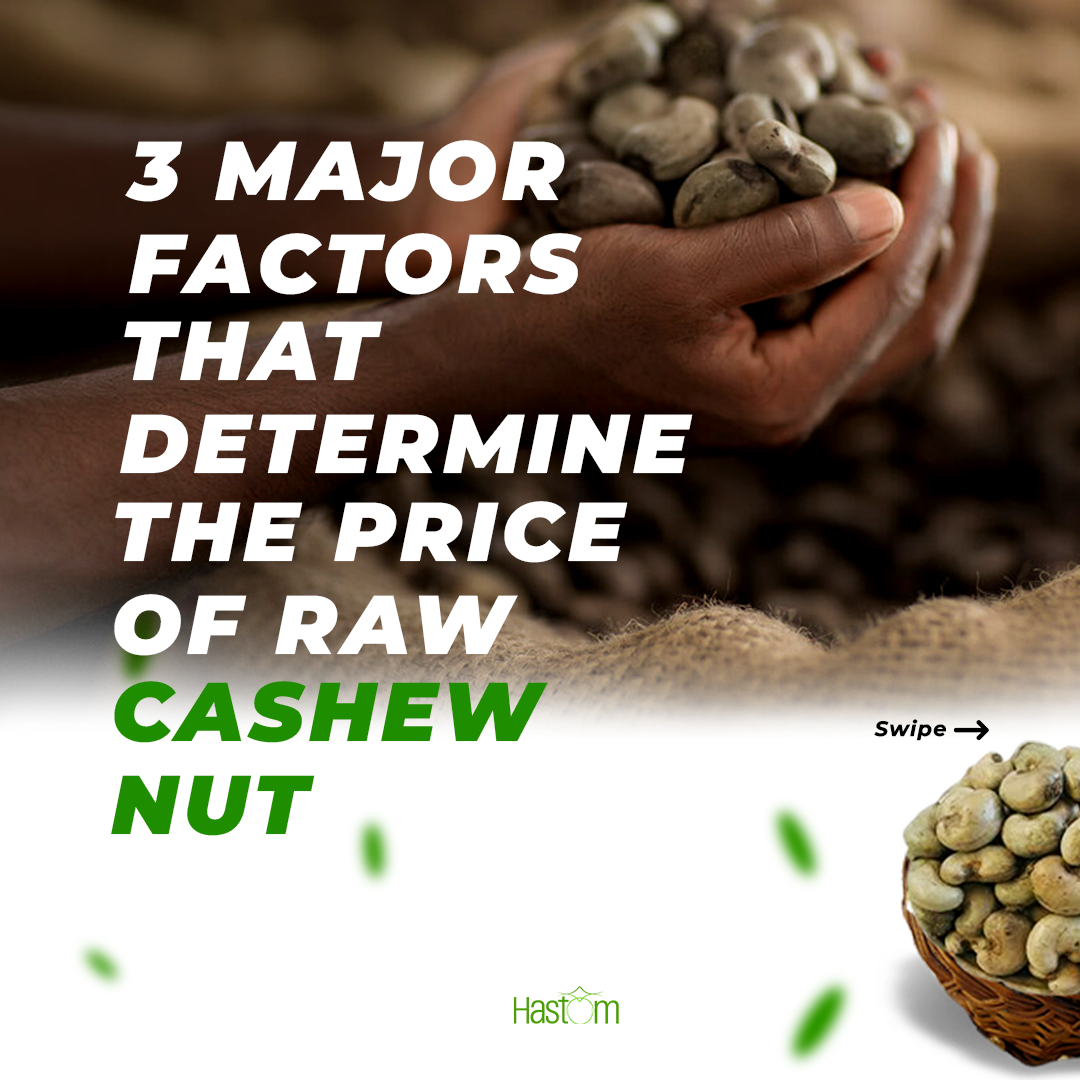 In this article, we consider 3 major factors that determine the price of raw Cashew nuts
NUT COUNT – This is the number of nuts contained in one kilogram of raw cashew nuts. The nut count indicates the kernel size that we may obtain in 1kg of a randomly selected raw cashew nuts sample. The following are the numbers of nut counts that could be obtained during testing:
160 – 180, considered excellent and export standard.
181 – 190, considered very good.
191 – 200, considered good.
201 – 210, considered average.
211 – 220, considered below average.
221 – 230, considered poor.
Kernel Out-turn Ratio(KOR) – This is the amount of usable kernels after deshelling the raw cashew nut. It is expressed in lobes quality, which simply means the weight of good kernels in pounds in one jute bag of raw cashew nuts weighing 80kg. The following are the KOR values that might be obtained during testing:
48 – 55, considered excellent and export standard.
45 – 47, considered good.
40 – 44, considered average.
Below 40, considered poor.
MOISTURE CONTENT – The moisture content of the cashew nut is critical for storage. When dried, the price of raw cashew nuts is higher compared to when it is wet. The recommended moisture content for cashew storage and export should be between 8% and 10%.
Raw Ogbomoso Cashew Nuts
These major factors have proven why Ogbomoso cashew nuts stand out to be the best quality and priced in the market and country. The nut count for Ogbomoso raw cashew nuts is usually between 160 – 180 and the KOR is between 48 – 52 which meets the recommended export standard. Soil, weather conditions & farm management processes are some factors influencing the quality of raw cashew nuts in Ogbomoso.